Know us better
By sharing our passion with you, we fulfill your dreams...
ZAPS FASHION GROUP
The company with a tradition - we have been developing on the Polish and foreign market for many years and we're constantly growing. We manufacture clothing for women who value elegance, fashion, comfort, good cut and high quality.
WE CHANGE
We are flexible, we respond to the growing market demands - we do it with passion and the joy of creating. We like challenges, we have a lot of knowledge and many years of experience.
PASSION OF DESIGN
The original design, perfect tailoring, passion for designing, attention to detail and aesthetics - all this distinguishes our brand, which many women appreciate for years. We strive to meet the ever growing requirements of our clients. Dressing up with us, every woman will feel special, sensual and classy.
BRAND OF POLAND
Our production in 100% takes place in Poland, from the idea to the finished product. We are proud that we support the Polish economy.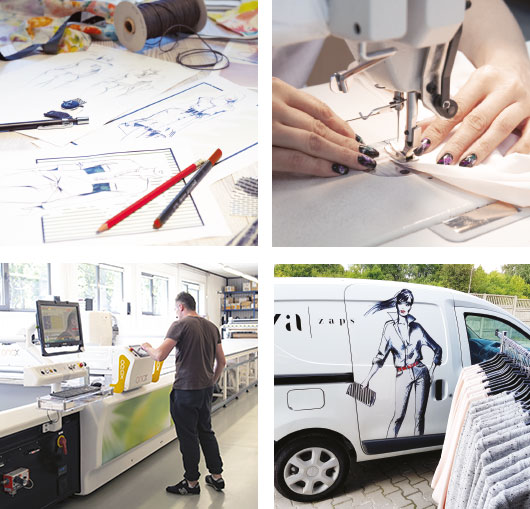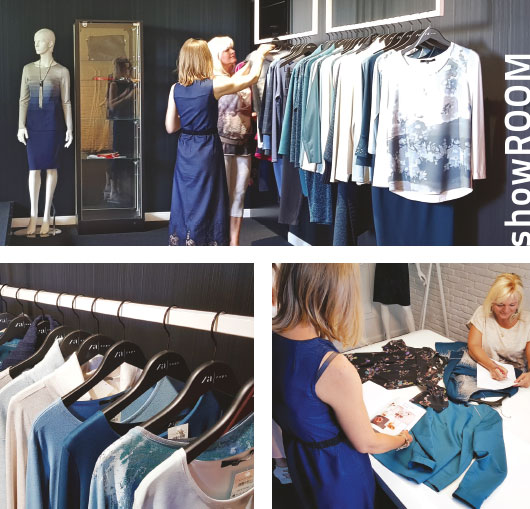 SHOWROOM
Our collections are directed to women who in fashion are looking for a unique style that enjoys fashion and is able to play with it.
Each collection is based on a modern and creative design. Carefully selected combinations of colors and patterns allow for individual and flexible composing of outfits.
The passion for the fashion of the whole team has meant that we have created our own showroom, where our latest collections are presented.